In the rapidly evolving landscape of industry, the importance of reliable and efficient filtration solutions cannot be overstated. As the CEO of Yanpai Filtration, I take immense pride in leading a company that has emerged as a foremost manufacturer of industrial textiles in China. Our relentless focus on innovation, unmatched quality, and unwavering commitment to customer satisfaction have catapulted us to the forefront of the industry, revolutionizing the approach to filtration.
Yanpai Filtration boasts cutting-edge manufacturing facilities equipped with state-of-the-art technology and a highly skilled workforce. Our production processes adhere to rigorous quality control measures, ensuring that every product leaving our facility meets the highest industry standards. With an extensive range of filtration solutions, we cater to diverse sectors, including thermal power, cement, chemical, pharmaceutical, waste incineration, mining, food and beverage, and more.
Innovation lies at the core of Yanpai Filtration's success. Our dedicated research and development team continually explores novel materials, advanced manufacturing techniques, and innovative designs to enhance the performance and efficiency of our products. By embracing emerging technologies, we consistently deliver cutting-edge filtration solutions that address the ever-evolving needs of our customers.
We firmly believe that each filtration challenge is unique. Hence, we work closely with our clients to understand their specific requirements and develop customized solutions that precisely meet their needs. Our team of experts collaborates with customers throughout the entire process, from initial design to final production, ensuring a seamless experience and optimal filtration performance.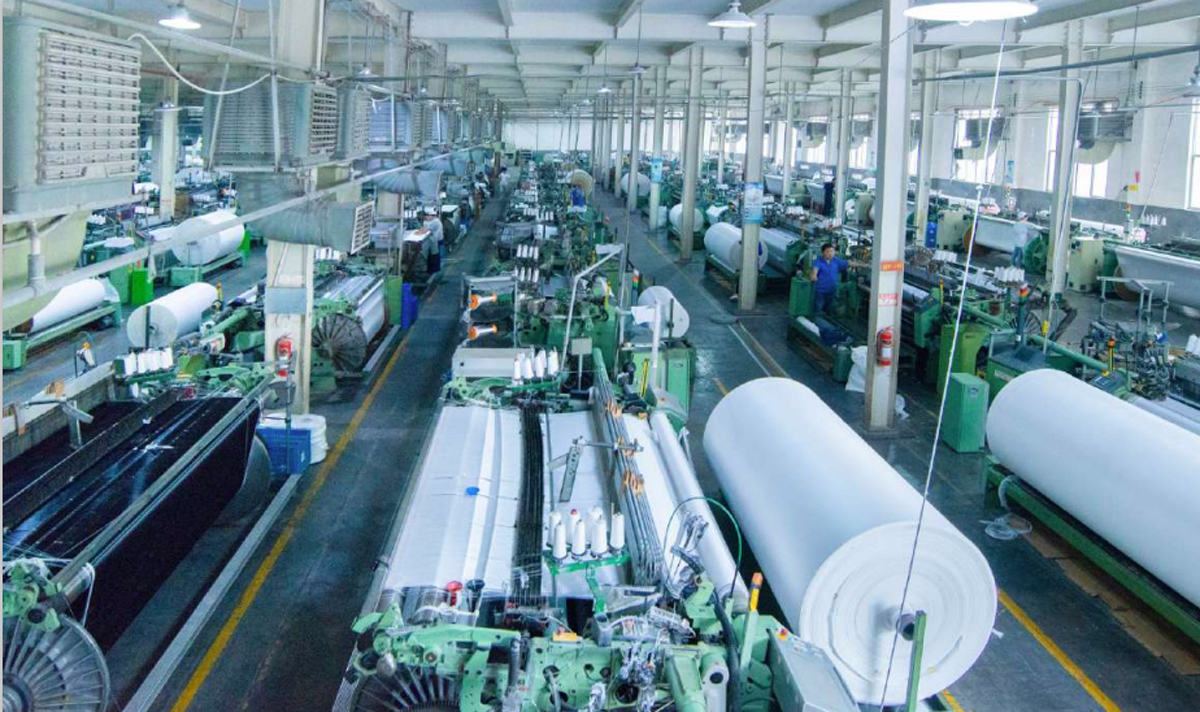 As a responsible corporate citizen, Yanpai Filtration is committed to minimizing our environmental impact. We make continuous investments in eco-friendly manufacturing processes and materials that reduce waste, energy consumption, and carbon emissions. By prioritizing sustainability, we not only contribute to a greener future but also help our clients meet their own environmental goals.
Yanpai Filtration's commitment to excellence has resulted in a strong global presence. Our vast distribution network and strategic partnerships worldwide enable us to efficiently serve our clients' needs, regardless of their location. Moreover, our local presence ensures prompt customer support, technical assistance, and after-sales services, further strengthening our relationships with clients.
The journey of Yanpai Filtration to becoming a leading manufacturer of industrial textiles in China is a testament to our unwavering commitment to quality, innovation, and customer satisfaction. Our ability to provide customized, sustainable, and reliable filtration solutions sets us apart in the industry. As we continue to push boundaries and redefine industry standards, we are excited about the future and the opportunities it holds for us to make a positive impact on the global filtration landscape.