2022 is promising to become a very special year in the long and extraordinary history of Terrot. Not only the company celebrates its 160th anniversary, it is also expecting to produce more machines under Terrot and the recently incorporated Pilotelli brand, at its headquarter in Chemnitz, Saxony as at any time before. After a severe crisis in 2019/2020 amplified by an early hit of the Covid-19 pandemic and a growth of almost 50% in 2021, 2022 is looking so far like a comparably successful year, with an order book growth beyond 500 machines in the first 9 months and a pipeline amounting to almost the same volume, providing projects for 2023 and 2024.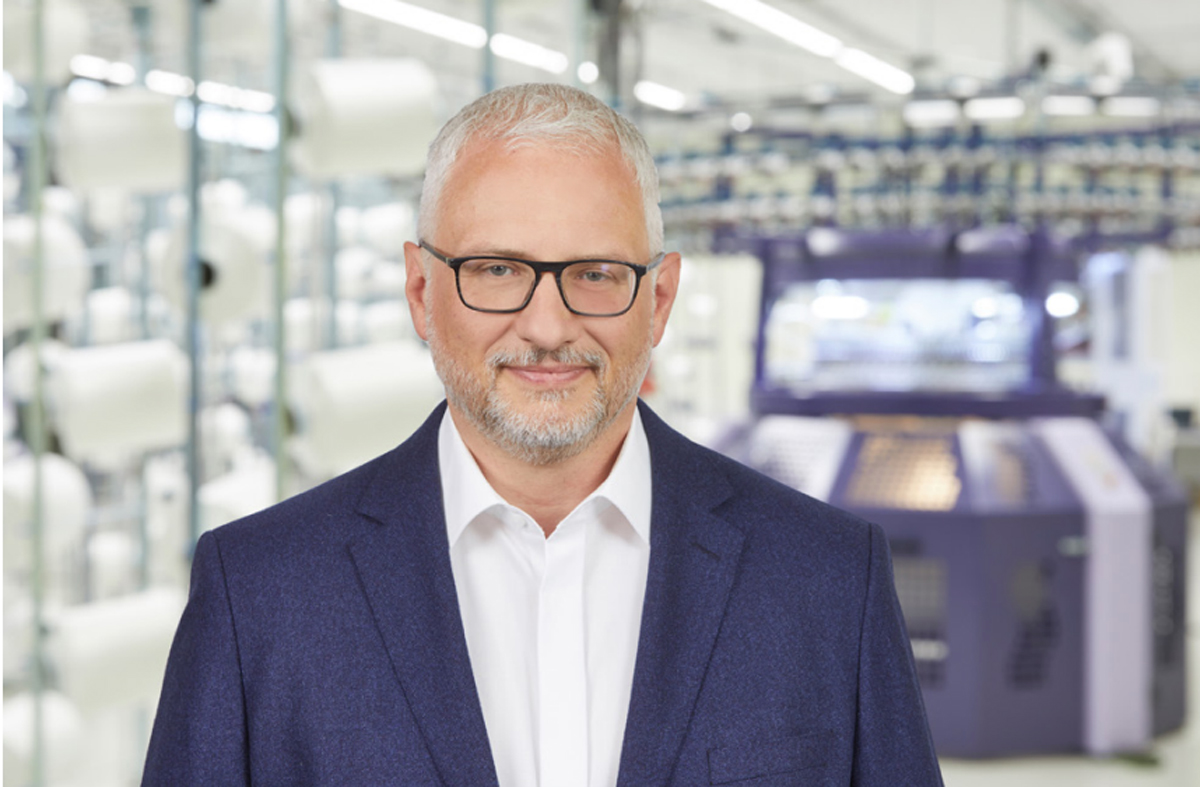 Whereas 2020 was dominated by single jersey machines, 2021 and the current year are mainly characterized by high demand in home textiles, mattresses and the sportswear sector, for both mechanical and electronical machines. It is important to point out, that all this has been achieved despite problems with supply chains leading to delays, highest prices for commodities, raw materials and parts, in particular electronic like semiconductors, as well as transportation and lately sky rocketing energy costs that stretched us as probably many others to the breaking point. All this would not have been possible without our staff that invests everyday all their passion in catering for the needs of our sophisticated clients and of course continuously strong demand for many blockbuster machines offering unique structure options, like our wide-ranging I3P family. But most of all we would like to thank world's leading textile companies and garment producers who put trust in the highest quality, productivity and flexibility of our machines. We very much value the partnerships that have evolved out of client supplier relations over the years and decades.
Despite the uncertainties deriving from the ongoing war in Ukraine and other geopolitical threads the demand remains stable in most of the regions. We are observing any new developments with great caution and expect that further growth impulses will demand a termination of the above mentioned conflicts.
A continuous increase in demand for premium machines as well as an ongoing transformation processes in the textile sector, characterized by a growing share of knitted fabrics, digitization and sustainability issues enable us to develop from a machine manufacturer into a comprehensive solution providing partner to our existing and future customers.
From standardized machines for serial requirements to highly customized for special designs and structures, we therefore offer the widest range of machine types for high-quality knitted fabrics in a variety of gauges and realize a truly flexible customer-centric approach. Moreover our machines easily fit into smart factories by providing a fully interoperable "network user interface". A remote service possibility and a newly developed trouble shooting assistance software mark our progress into the digitized era.
Terrot is successfully selling machines into more than 100 countries around the world. A network of over 50 qualified sales agencies guarantees the close contact to the customers and supports them by servicing on the existing as well as implementing and installing new machines and responding to their spare part needs. Our main markets are India, Uzbekistan and Turkey. But we also distribute a large quantity of machines to Europe, Asia and Latin America which guarantees a well-balanced sales performance and avoids cluster risks.
The past year has seen also changes in the shareholding structure of the company with the managing directors, Mr Robert Czajkowski as the CEO, and Mr Dirk Lange, who joined Terrot in 2020 moving up to becoming managing partners, not only ensuring continuity for the years to come but also emphasizing the owner-managed tradition of this German machine manufacturer.
New developments in the single and double jersey sector, consisting of premium high efficiency machines with outstanding performance, maintenance and operating cost KPI's as well as general improvements on our existing equipment are on the way. With new investments in machinery, software and process optimization in the production and the set-up of a new R&D entity that is aiming to serve as an agile hub for co-operations with innovative companies and research institutes around the world. By this we are looking forward to exploring new developments in areas of robotics, environmental technologies or textile software and are embracing limitless opportunities lying ahead of us. With our clients we aim to explore the new horizons that this industry offers in the decades to come.
We are very much looking forward to presenting our products and services again to a wider audience at the INDIA ITME. Together with Universal MEP Projects & Engineering Services Limited we are looking forward to seeing you at our booth A8, hall 1.
Universal MEP Projects & Engineering Services Limited (Universal; former Voltas Ltd.) is our trusted partner und sales agent for the conception, implementation and after-sales support of circular knitting machinery in India. With the local presence in India, you can easily get in touch with Universal for any matter concerning our Terrot and Pilotelli machines as well as spare parts. Please find below the contact details.
At INDIA ITME we will exhibit a highly flexible and productive I3P196 interlock / fine rib machine that has been much demanded globally in the past years and after being tested by reputable clients of ours is much likely to become also a success story in your market.
I3P196
Diameter – 34"
Gauge – E28
Number of feeders – 108
Machine speed/RPM – 30
Number of needle tracks – 2 needle tracks in dial and 4 needle tracks in cylinder
Knitting structure – Spacer with hole structure
Fabric application – Technical textiles | Automotive | Home textiles
I3P 196 – advantages at a glance
• Made in Germany – maximum efficiency and precision
• 3.2 feeds per inch and a maximum speed factor of 1,050 guarantee maximum productivity
• Precise adjustment of delayed or synchronized timing with an impressing timing delay up to 4 mm for dimensionally stable and durable fabrics
• Great flexibility and large pattern range with up to 4 needle tracks in cylinder and 2 needle tracks in dial cam
• High quality elastane plating in all variations
• Use of easily accessible and cost-effective needles
• Well-equipped for different market requirements with different conversion kits for spacer and fine gauge fabrics
• Quick and easy gauge exchange with minimal effort – little time and manpower