Stahl, the world leader in the specialty chemistry of coatings, processing and treatments, announced that it will further apply its focus and efforts on four areas of strategic importance: digital transformation, open innovation, renewable feedstocks, and sustainable development. By doing this, and by working with partners throughout the value chain, Stahl will raise the bar and create more value for its employees, partners, customers, investors, and society at large.
For nearly a century, Stahl has collaborated with a range of partners to develop and deliver necessary chemistry. By fostering transparency and working to improve its environmental impact, it has helped to protect the communities in which it operates and shape a better chemical industry. Today, with our world facing a series of pressing, interconnected environmental and social challenges, Stahl is further committing to enabling high living standards within planetary boundaries.
To realize this commitment, Stahl will work together with its partners to further drive its progress and value delivery in four key areas:
By continuing its digital transformation journey, Stahl will drive its operational efficiency, propositional value and market relevance.
By embracing open innovation, Stahl aims to innovate more efficiently, explore new markets, and better address customer demands.
By further enabling renewable feedstock solutions, Stahl will support defossilization and help to decouple growth from fossil-carbon-based resource consumption.
By working with partners to deliver sustainable development, Stahl aims to do well by doing good and create value for all its stakeholders.
Huub van Beijeren, Chief Executive Officer at Stahl: "Stahl is at an early stage of an important journey – a journey to drive sustainable development and positive change together with our suppliers, customers, and industry partners. By seizing digital opportunities, embracing open innovation, and driving renewable feedstock solutions, we are supporting our company's long-term ambitions and helping to ensure a better world for all our stakeholders. More than ever, I'm encouraged by our progress, thankful for the contributions of all my colleagues, and excited for what lies ahead."
Maarten Heijbroek appointed CEO
Stahl announced the appointment of Maarten Heijbroek as future CEO of the Company, starting July 1st, 2021, as well as member of the Board.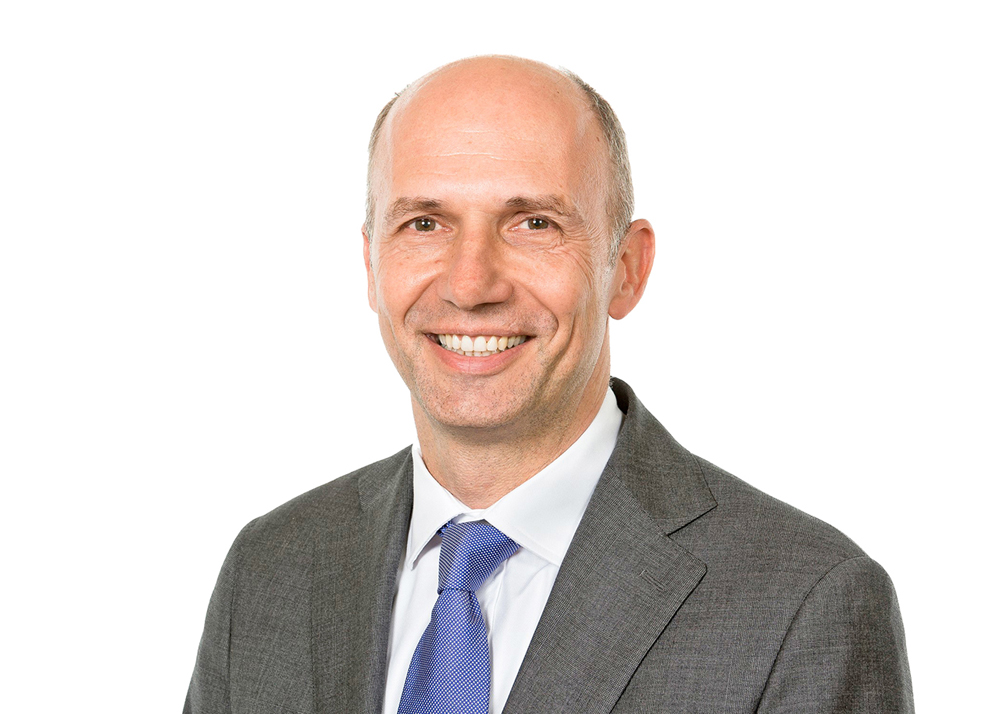 He will succeed Huub van Beijeren who has decided to retire after having greatly contributed to the growth and success of Stahl over the past fourteen years. Huub will continue to serve Stahl as a Board member.
Maarten is currently President Consumer Care at Croda International Plc in the UK, a FTSE 100 company. He started his career in Unilever's B2B chemical business Uniqema in 1992. At Uniqema he gained broad senior commercial experience in a global context. He joined Croda in 2006 through the acquisition of Uniqema, and in 2012 he was promoted to Croda's Group Executive Committee as President of Performance Technologies and recently became responsible for the Consumer Care division.
Félicie Thion de La Chaume, Executive Vice-President at Wendel and member of the Board of Stahl said: "We are very pleased about the upcoming arrival of Maarten Heijbroek as CEO of Stahl. His broad experience in the chemicals sector within a global company as well as his track record of growing businesses organically and through M&A will be real assets to support Stahl in the next steps of its development. We would also like to warmly thank Huub van Beijeren with whom we have worked in partnership for fourteen years and who very successfully developed the global leading position of Stahl over the years. We wish him a well-deserved retirement and thank him for having extended his tenure in order to see the company through the height of the Covid-19 crisis". Maarten Heijbroek said: "I am delighted to join Stahl and to lead this high-performance organization. I am looking forward to working together with this talented team to continue its success and further develop the company's position as a global leader in surface chemicals".