During the informal discussions at ITME trade fair, Frank Vandeputte and Dilip Thaker elaborated on the group's plans to expand in the Indian market and the reasons why the Valtech brand remains so strong across the world 
Established in 1968, the Valtech Group has made a name for itself as the developers of cutting-edge technical solutions. Each of the 11 independent companies in this group uses industry knowledge and ingenuity to fuel their machine building projects in their respective industries. Their work spans across numerous spheres, including the textile, automotive, food and beverage, retail and consumer goods, and manufacturing and distribution industries. As strong proponents of digital innovation, the Valtech Group has made it their goal to guide companies through this era of digital transformation.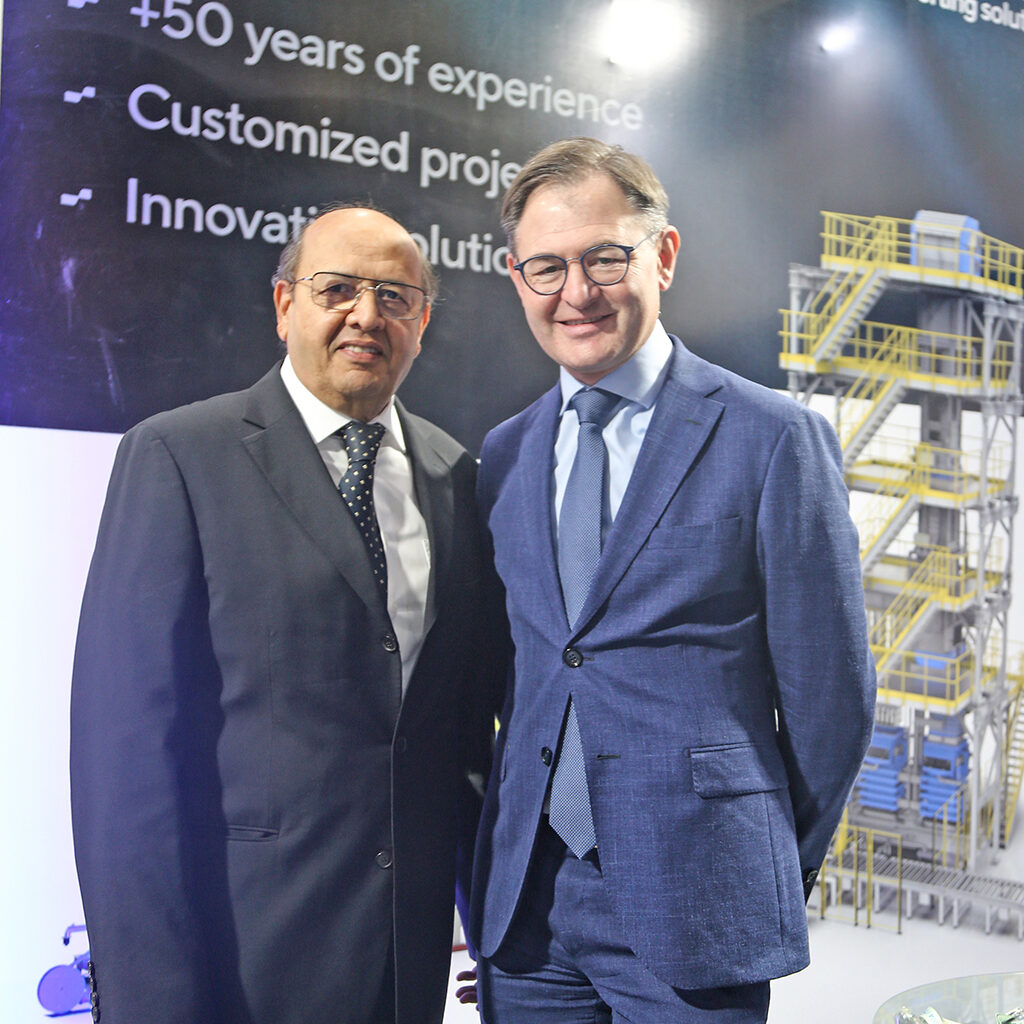 The group's CEO Frank Vandeputte and Dillip Thaker, CEO of Valvan Soenen India, recently shared their thoughts and insights on the success mantras responsible for the Valtech Group's major growth over the last three decades. Vandeputte shed light on some of the leading textile-oriented companies under the Valtech aegis. The first is Valvan Baling Systems, which has, since its inception, dedicated itself to the production of the hydraulic baling press with the aim of minimising the volume of material for storage, transportation, or marketing purposes.
Areas of Specialisation
Currently, Valvan develops baling presses that are specifically made for synthetic and natural fibers, various fibrous materials, recycling material, used clothing and cleaning cloths. They produce sorting systems for post-consumer textiles at the very end of the textile chain and focus on delivering fully integrated solutions to sort and recycle these clothes. Another invaluable company to the textile chain is Callebaut de Blicquy (CDB), which specializes in bleaching and dyeing machines. Amongst their product portfolio is the wet processing machine for fibre processing, which utilizes less water and dye than any other machine in the market, effectively setting it apart from its competitors.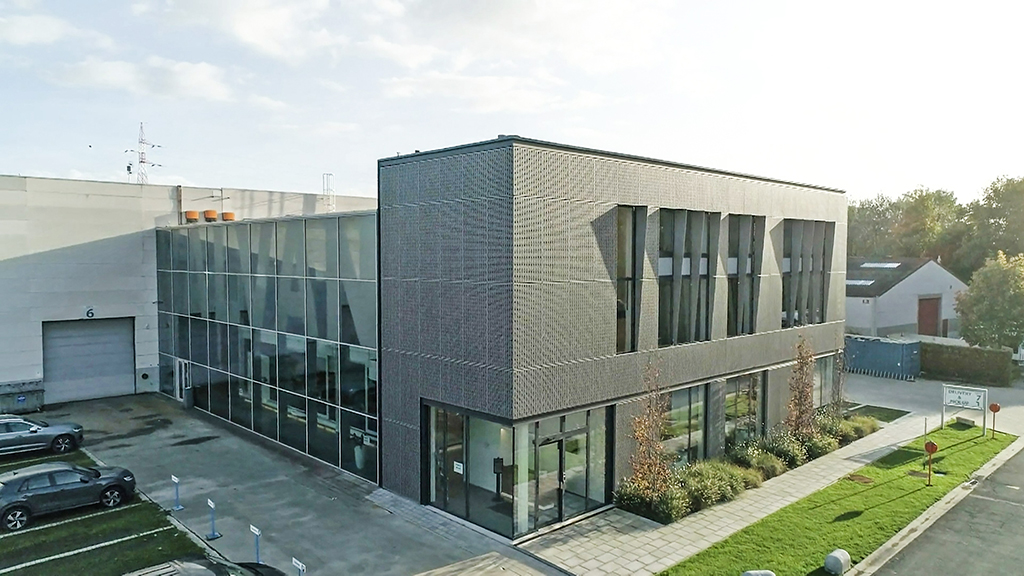 Other Valtech companies that have proven themselves to be of tremendous value to the textile chain are Gualchierani Baling Systems which manufactures baling presses for staple fibres, and Cretes which focuses on the production of decortication machinery for fibres like flax and hemp. As world-renowned manufacturers of the baling press, the group boasts the widest knowledge and experience in the market, ranging from acrylic fibres, polyester fibres, and natural fibres. This expertise has placed them in an advantageous position to address with an experienced approach, any challenge that fibres may pose to their baling presses.
Additionally, Valtech's product portfolio comprises of machines that have an automation level that is far higher than that of their competitors. The fact remains that due to the increased market demand, it is no longer possible to meet the set quotas with manual labour alone. Thus, only the companies that have machines fast enough to keep up with the modern line will stay afloat. Valtech's fully automated machines are capable of producing an unprecedented 250-300 tonnes of staple fibre on a daily basis and are thus an important element of the company's unique selling points.
Indian Foray
Having recognized the sheer promise espoused by the Indian textile industry, the Valtech Goup made the decision to expand into and aggressively concentrate on the Indian market. This expansion into the Indian market began in the 90s, where they quickly gained traction amongst Indian textile companies as experienced machinery manufactures for high volume fibre producers. Dilip Thaker believes that as key suppliers of the Baling press to India, the Indian market is invaluable to the group's interests, and successfully integrating the company into this market has been an ongoing focus. Participation in local events such as the India International Textile Machinery Exhibition (ITME) 2022 has elicited an extremely good response and has contributed to Valvan being viewed as not just a European, but an Indian company as well.
Thaker, who has been associated with Valvan Global for the better half of the past decade, has worked tirelessly towards promoting customer interests and building long-lasting, invaluable relationships with their clientele. Cultivating feelings of comfort and belongingness, instead of merely having a solely transactional business relationship has come to define Valvan as a stellar sales and service centric organization. As of today, a large number of their products are regularly exported to India, and plans are in motion to have an operational assembly hall, and manufacturing activity in India by the year 2023.
Being a project-oriented company, it is interesting to note that Valtech's manufacturing setups will be utilized to the fullest, to cater to the interests of the entire group. This is to say that the setup slated to begin operation in India, will not just cater to Valvan's operations, but to those of the other companies under the Valtech Group as well. In the event there is a dip in one of the markets, the installation will be used for another ongoing project that the group has assigned importance to, thus never seeing a drop in the installations operational capabilities.
Moreover, should the opportunity present itself, the company plans on extending its engineering and technical services to neighbouring Asian countries such as Thailand and Indonesia, with India being geographically well-placed to make this goal viable. The driving idea is to be more competitive, aggressive, and faster to the market than they used to be, giving them a tremendous edge over their competitors.
Consistent Growth Curve
Over the last 30 years, Valtech has been continuously growing in all spheres, without setting a specific target to reach. Their policy to factor growth is a simple one- to ensure that their personnel remain motivated, that the product is of supreme quality, and that work is done diligently. Growth, to the Valtech Group, is seen as a consequence of following their policy, rather than the goal in itself. Being both an ambitious, yet humble man, Vandeputte has numerous plans for direction the group will take in coming years and firmly believes that following this formula will undoubtedly open a new frontier of development for the Valtech Group.
As a global agency focusing on expansion, we plan on being more dynamic, innovative and competitive than we previously were, which will open up a plethora of avenues in markets we desire to dominate.
Customer-centricity is a large part of what makes the Valtech Group so successful. We place immense importance towards cultivating meaningful and long-lasting relationships with our clientele instead of merely a transactional one between the buyer and seller.